BMW MODELS – COMPLETE 2023 BMW CAR & SUV MODEL LINEUP WITH PRICES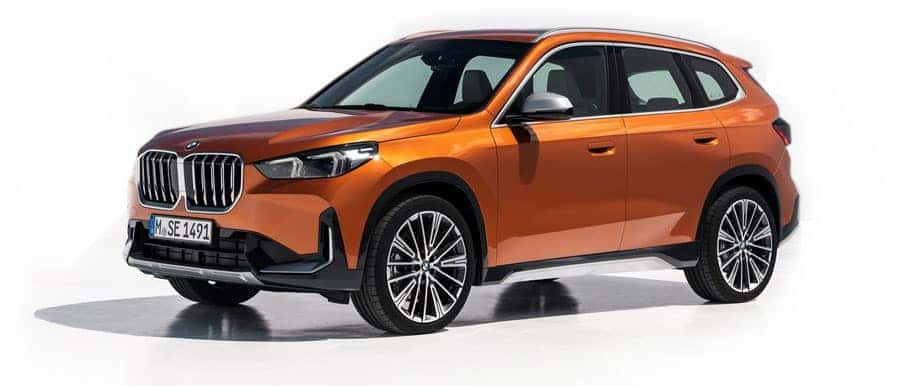 X1
– Starting at $38,600 MSRP*
The smallest member of the BMW Sports Activity Vehicle® family, the compact X1 has the agility, athleticism, and adaptability to help you transform an everyday drive into an unforgettable experience.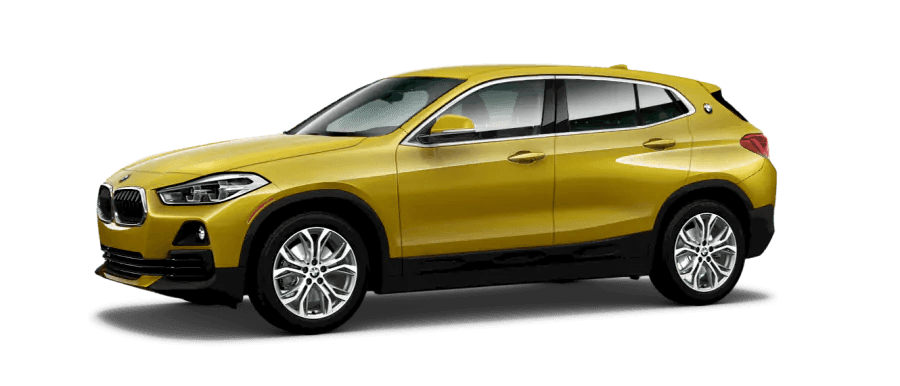 X2
– Starting at $36,600 MSRP*
Combining the poise of a coupe with the capability of an SUV, the dynamic X2 demonstrates both passion and rebellion. The X2 is designed for those who defy convention and refuse to blend in with the crowd.
X3
– Starting at $45,400 MSRP*
One of the most recognizable and popular luxury SUVs ever created, the X3 builds on its legacy as a leader in its class. Precision engineering and turbocharged engine power make the X3 an excellent choice for those living active lifestyles.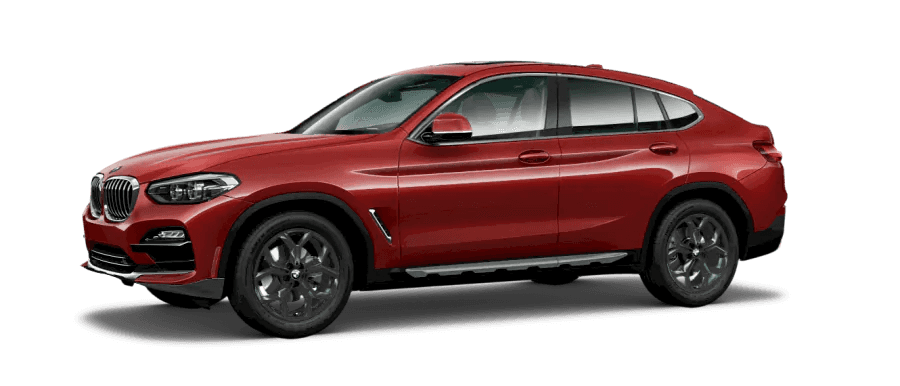 X4
– Starting at $53,400 MSRP*
Infused with coupe-like styling and track-tested performance capabilities, the X4 is truly unlike any other luxury crossover. Muscular exterior styling combined with an impeccably appointed interior makes the X4 unforgettable.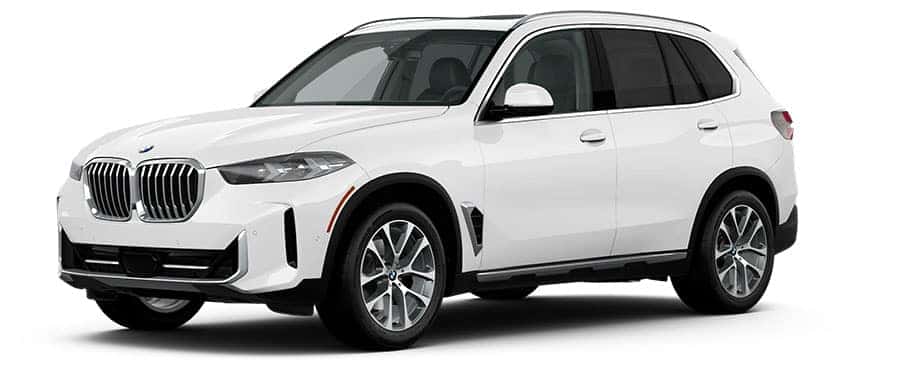 X5
– Starting at $65,200 MSRP*
The very first SUV ever produced by BMW, the X5 has remained a staple in the model lineup for over two decades. Today's X5 remains an industry leader in terms of power, prestige, and premium comfort.
View New X5 Inventory
View X5 Overview
View X5 PHEV Overview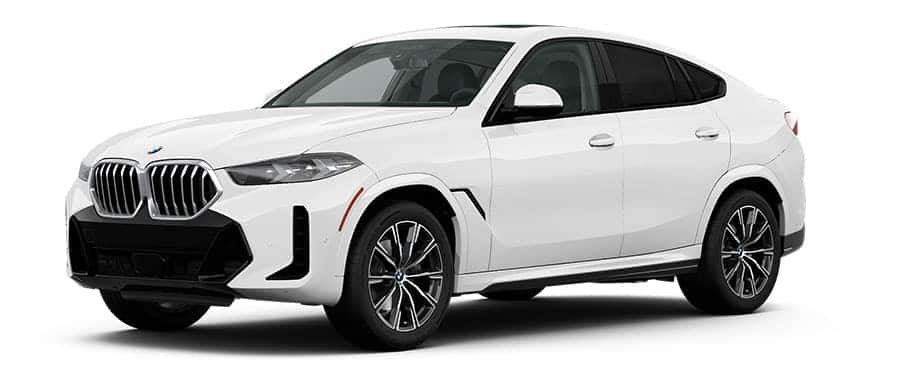 X6
– Starting at $73,900 MSRP*
Commanding attention from every angle, the X6 is engineered with inspired technology features along with go-anywhere capability to help you make a memorable first impression.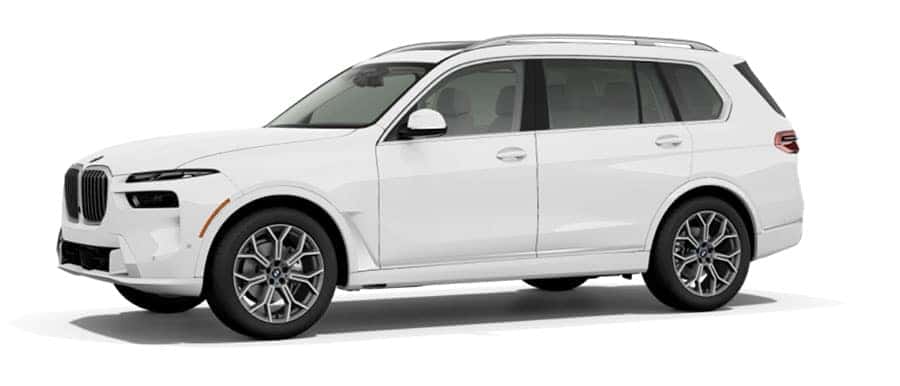 X7
– Starting at $81,900 MSRP*
Sitting atop the BMW Sports Activity Vehicle® model range, the three-row X7 delivers first-class comfort while preserving the signature driving experience that BMW is known for all across the globe.
---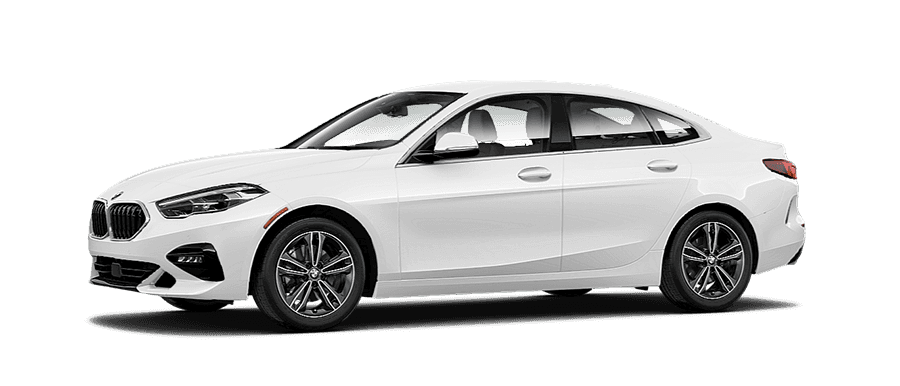 2 Series Gran Coupe
– Starting at $36,600 MSRP*
Proof that good things do come in small packages, the 2 Series Gran Coupe features sport-focused handling characteristics, a driver-focused interior, and revolutionary tech features to enhance your drive.
View New 2 Series Gran Coupe Inventory
View 2 Series Gran Coupe Overview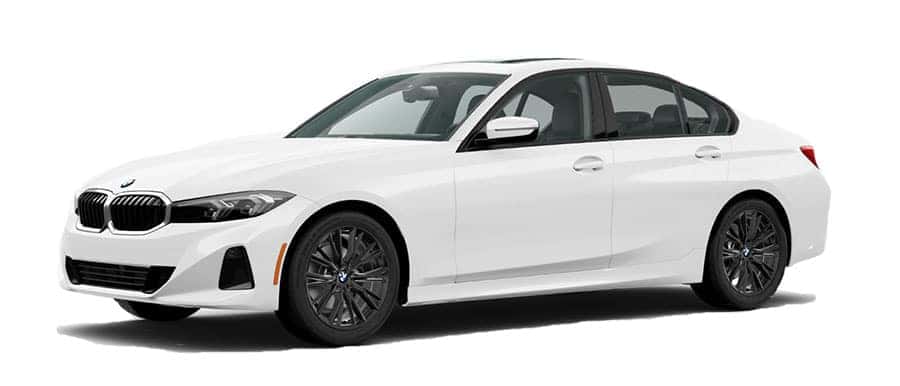 3 Series
– Starting at $42,300 MSRP*
Arguably one of the most iconic models in the history of BMW, the 3 Series has captured the hearts of driving enthusiasts all over the world. Today's 3 Series remains the top choice in the luxury sports sedan segment.
View New 3 Series Inventory
View 3 Series Overview
3 Series vs 5 Series
4 Series Gran Coupe
– Starting at $48,300 MSRP*
Sleek styling and precision-tuned performance help the 4 Series Gran Coupe stand above the competition. You'll experience the sophistication and luxury that's made BMW famous.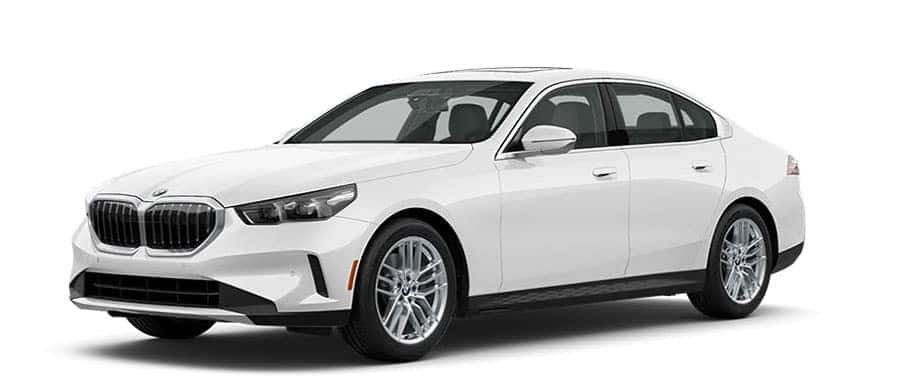 5 Series
– Starting at $57,900 MSRP*
When it comes to executive luxury sedans, perhaps the most recognizable in the history of the segment is the legendary BMW 5 Series. Catering to the needs of the most discerning drivers, the 5 Series remains a favorite.
View New 5 Series Inventory
View 5 Series Overview
View 530e iPerformance Overview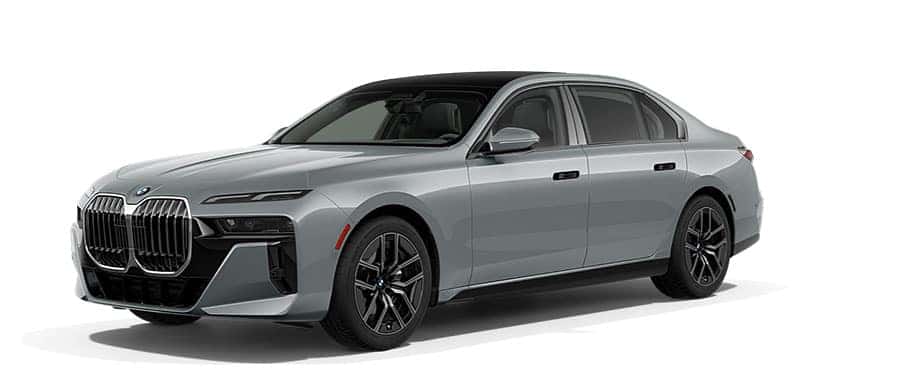 7 Series
– Starting at $93,300 MSRP*
Setting the benchmark for opulence and driver-focused excellence, the BMW 7 Series continues to be a leader among full-size luxury sedans. The 7 Series remains the flagship of the BMW lineup.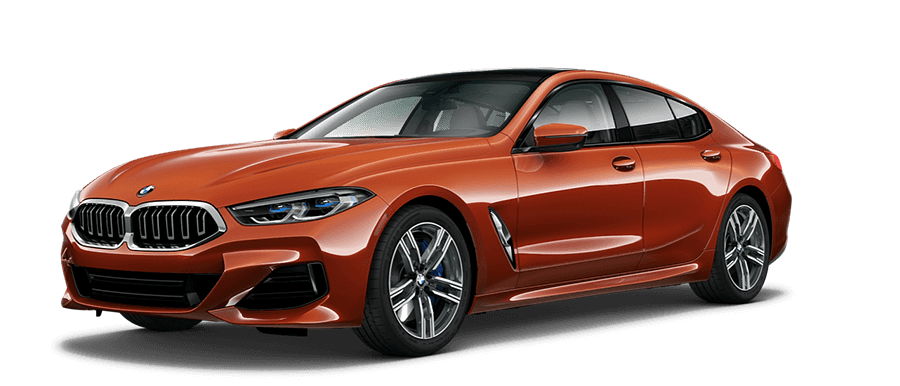 8 Series Gran Coupe
– Starting at $85,000 MSRP*
Delivering a symphony of both spaciousness and symmetrical handling, choosing the 8 Series Gran Coupe means you'll be able to experience one of the world's premier luxury sedans.
---
2 Series Coupe
– Starting at $37,400 MSRP*
If you're the type of driver who prefers a twisting canyon route instead of the direct route to your destination, the BMW 2 Series Coupe helps you conquer every corner with confidence and poise.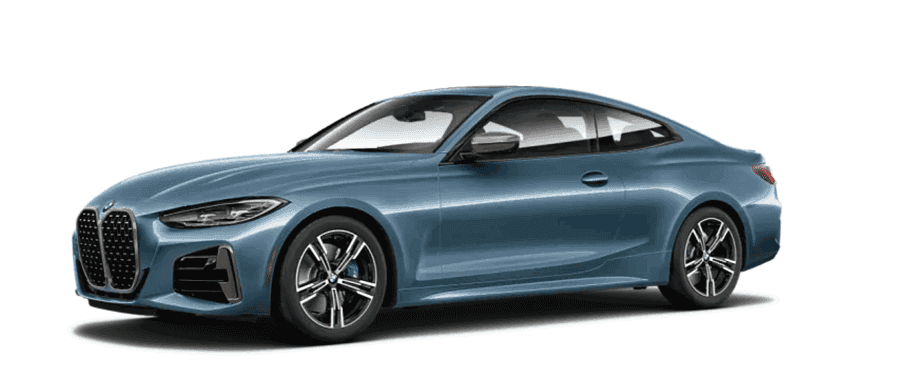 4 Series Coupe
– Starting at $49,900 MSRP*
Outstanding engineering, efficiency, and technology combine to produce an unforgettable sports coupe. The 4 Series Coupe is the ultimate way to add a dose of adrenaline to your daily drive.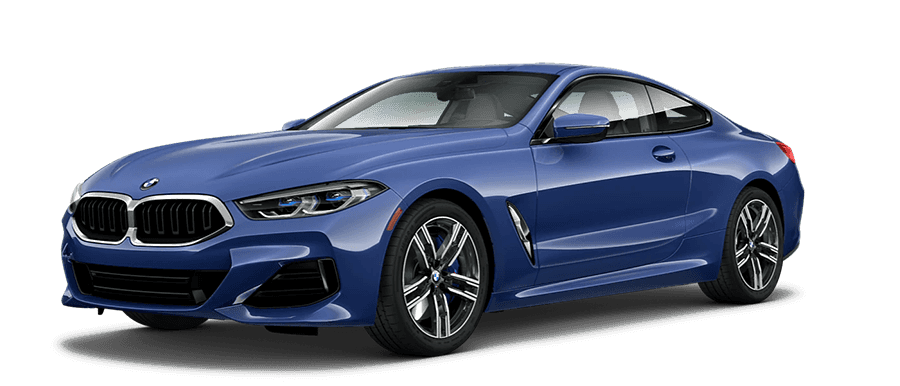 8 Series Coupe
– Starting at $85,000 MSRP*
Sophisticated and seductively styled, the 8 Series Coupe is a passionate exhibition of both luxury and performance. The ultimate sports coupe, each element of the 8 Series Coupe is engineered to impress.
---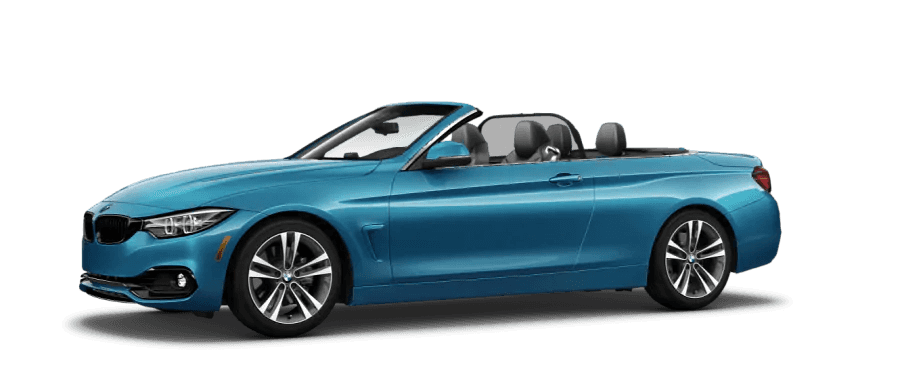 4 Series Convertible
– Starting at $58,100 MSRP*
Top-down thrills have never been more attractive thanks to the BMW 4 Series Convertible. You'll have your choice of robust TwinPower Turbo engines along with track-tested performance features.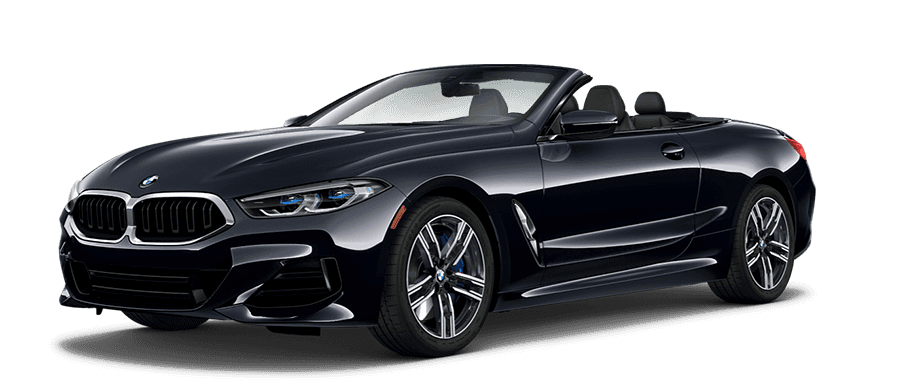 8 Series Convertible
– Starting at $94,400 MSRP*
Distinguished and dynamic, drivers searching for the ultimate high-class convertible should look no further than the BMW 8 Series Convertible. Nothing short of remarkable, the 8 Series Convertible demands attention.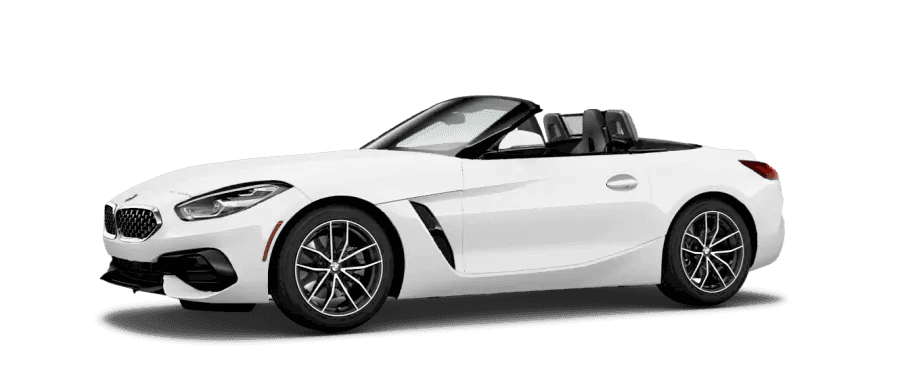 Z4
– Starting at $49,900 MSRP*
Irresistible styling and race-proven performance make the BMW Z4 one of the most evocative roadsters ever produced. Today's Z4 builds on its established reputation for delivering excitement for the open road.
---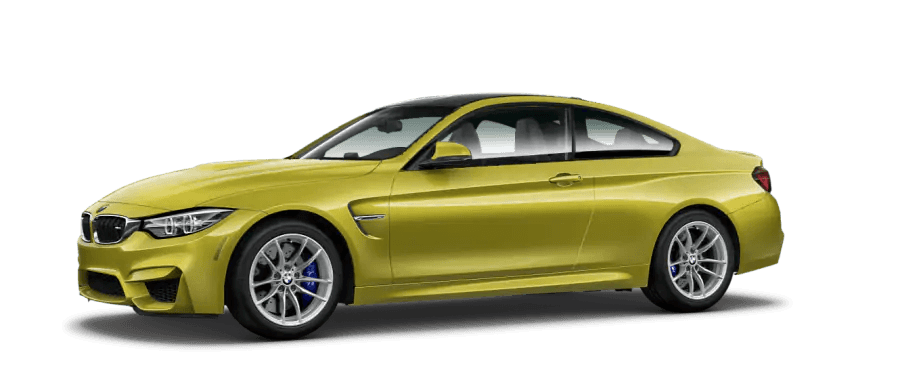 Earning podium finishes on some of the world's most demanding race circuits, BMW M models are engineered to a higher standard than most. Pulse-pounding performance combined with impeccable luxury. What's not to love?
View New M Model Inventory
View M3 Overview
View M4 Overview
View M5 Overview
View XM Overview
---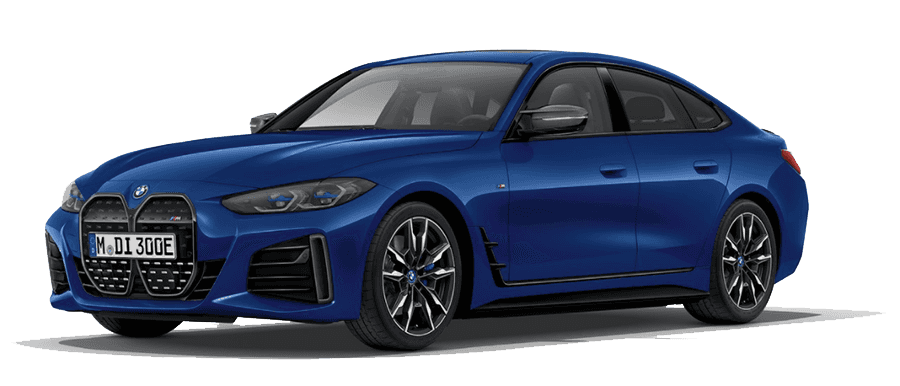 i4
– Starting at $51,400 MSRP*
Say hello to the world's first all-electric BMW Gran Coupe. Building on the same principles and performance that BMW has become synonymous with, the i4 is a fresh interpretation of the all-electric driving future.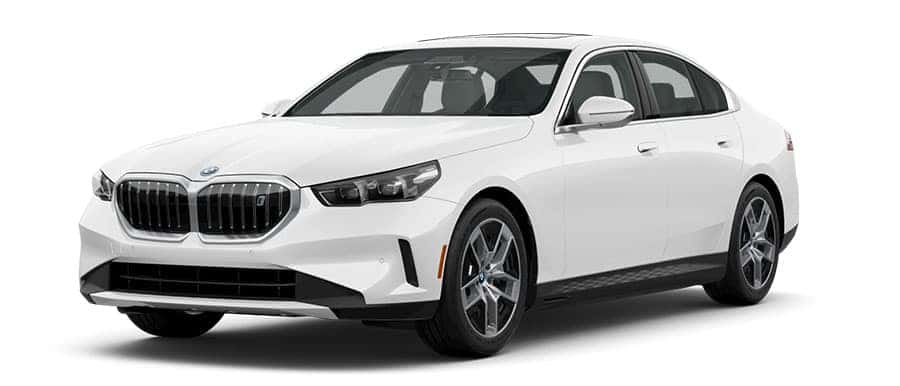 i5
– Starting at $66,800 MSRP*
iX
– Starting at $84,100 MSRP*
Setting a new standard for an all-electric luxury SUV, the BMW iX combines outstanding versatility with exhilarating performance. The next generation of electric travel begins with the iX.
View iX Overview
View New iX Inventory
iX vs Tesla Model X Comparison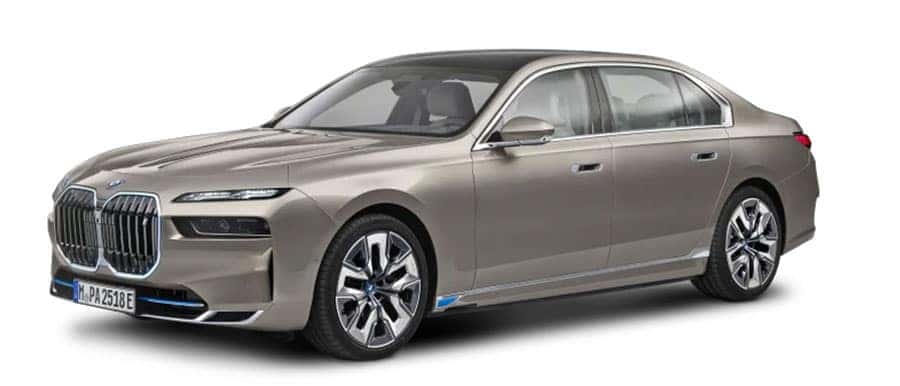 i7
– Starting at $120,295 MSRP*
The first all-electric executive sedan from BMW, the i7 takes efficiency and performance to astounding new heights. Luxurious interior appointments make the i7 a refreshing escape from your typical full-size sedan.
---