2022 BMW i4 Model Review with Prices, Photos, & Specs

2022 BMW i4
Key Features
Starting at $55,400 MSRP*
Up to 300 mile range
81.5 kWh battery pack
Less than 8 hours to a full charge
90 miles of range can be added in a fast charge in just 10 minutes
Up to 536 horsepower
0-60 time as low as 3.7 seconds
Available all-wheel drive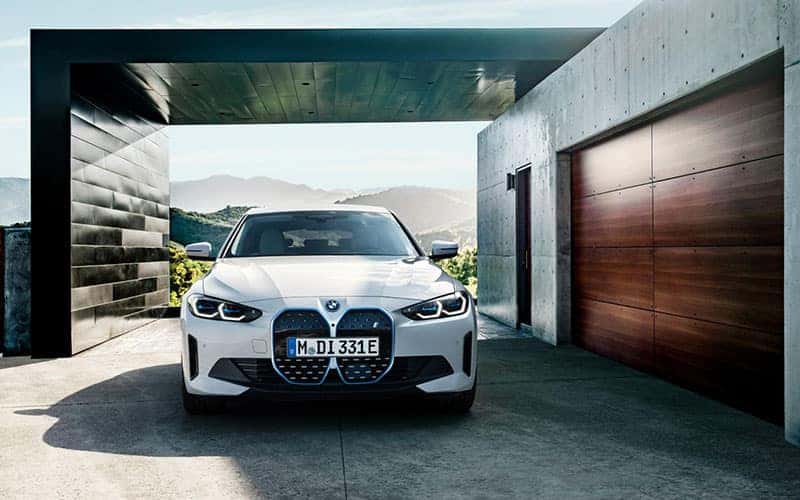 About the BMW i4
BMW has always been on the cutting edge of technology. This time, however, they've pushed the envelope of performance, luxury, and practicality in the world of electric vehicles. The BMW i4 is styled like a traditional BMW "Gran Coupe" four-door, but with electrifying plug-in power and impressive range. Of course, the i4 still has the engaging driving dynamics that you've come to expect from BMW, along with all of the luxury and, naturally, the tech. Get behind the wheel of a BMW i4 today and be one of the first to experience a new way of enjoying BMW performance.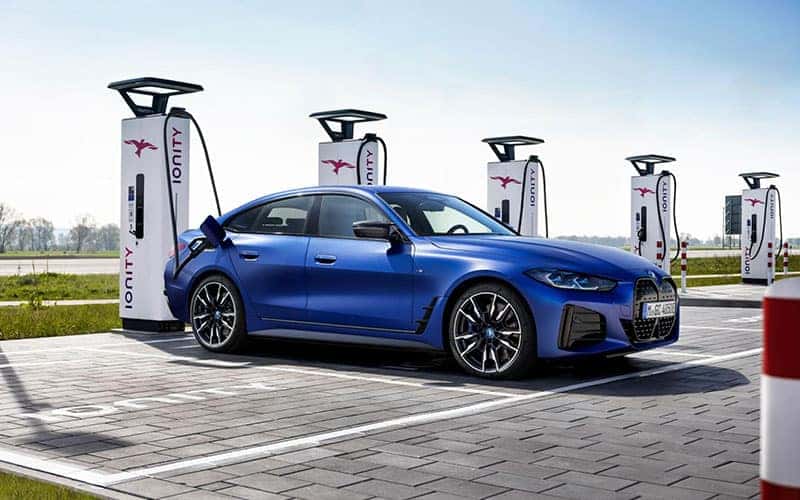 A BMW First
BMW has been building electric performance luxury cars for years. The i3 and i8 caused a sensation when they were released, and now, BMW has used the experience they have gained from those vehicles to offer an electrified model with traditionally handsome BMW styling, luxury, and performance. The BMW i4 is the first all-electric BMW M Performance model. The available M50 trim gives drivers all of the benefits of an electric car, with the dynamic, engaging driving experience you only get from a BMW M model. A handsome exterior, a luxurious interior, and a phenomenal chassis are all yours with the BMW i4.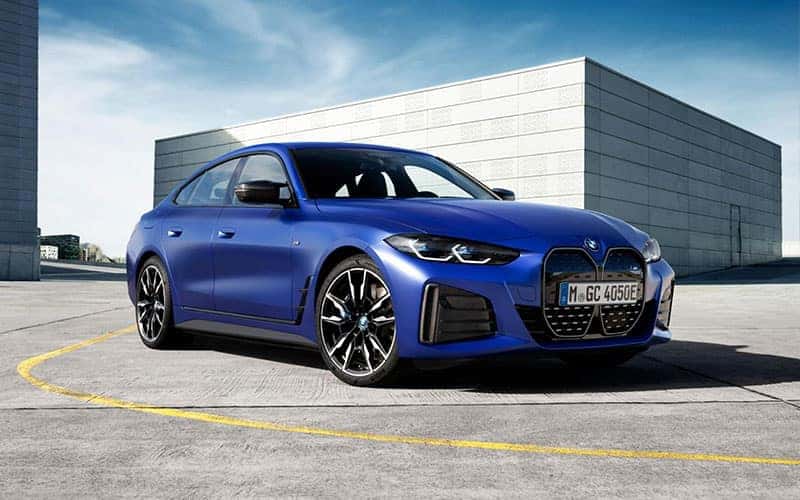 Electrifying Performance
Electric cars are frequently paused for their efficiency and economy. They're good for the planet, and they're good for you, too. However, the BMW M50 model sacrifices nothing for performance, still exemplifying the traits that have made BMW a household name for driving enthusiasts. Dual electric motors send 536 tire-shredding horsepower to all four wheels. The near-instantaneous torque delivery that electric cars are known for launch the BMW i4 M50 from zero to 60 in just 3.7 seconds. All of this, wrapped up in a plug-in package with no emissions and a range of 240 miles. From where we're standing, the future looks pretty bright – don't you agree?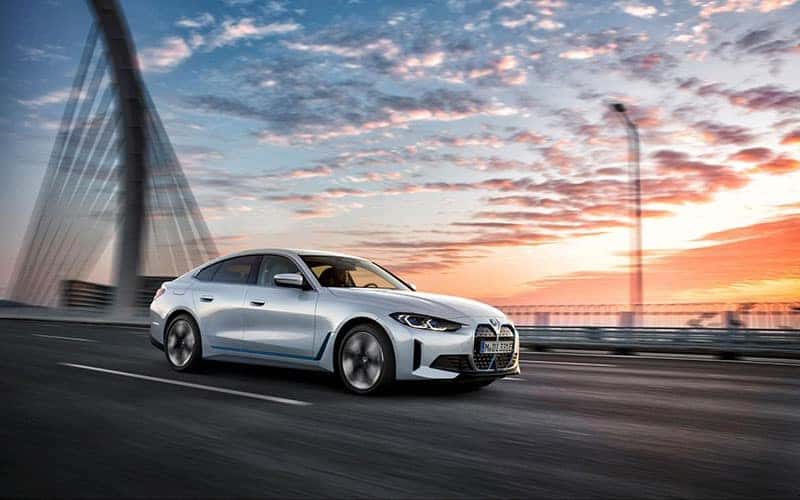 Long Distance Touring
If range anxiety is your main reason for not going electric, it's worth looking at the BMW i4 eDrive40. With a rage of roughly 300 miles on a full charge, it's perfect for daily commuting, day trips, and more. If you find yourself needing more range in a pinch, a fast charge can top off the battery and add 90 miles of range in just 10 minutes. Despite having a greater range than the performance mode, the BMW eDrive40 is no slouch. With 335 horsepower on tap and a 0-60 time of 5.7 seconds, you'll have no problem keeping yourself entertained on on-raps and twisty backroads.

BMW i4 eDrive40
Starting at $55,400 MSRP*
300 mile range
Rear wheel drive
335 horsepower
0-60 in 5.7 seconds

BMW i4 M50
Starting at $65,900 MSRP*
240 mile range
All wheel drive
536 horsepower
0-60 in 3.7 seconds
*Price and specifications are subject to change. Price does not include sales tax, destination charges, or dealer fees.