BMW Tire Center near Pittsburgh, PA

Your tires are the most important part of your car. After all, they are the only part of your car that actually touches the ground. Tires impact handling, braking, acceleration, and even fuel economy.
Tires wear out gradually over time, not only due to mileage, but environmental factors as well. In addition, the roads we travel every day are filled with potential hazards, from potholes to roofing nails. It's important to regularly inspect your tires for wear and damage, and it's also important to ensure that they are properly inflated.
The tire center at Sewickley BMW is fully stocked with the factory-recommended tires for your BMW. With the right tires, your BMW can feel like new again, and we're happy to help. Contact us and let us help you find the right tires for your BMW.
---
---
How Often Should I Replace My Tires?
Even though tire manufacturers rate their tires to last for a set number of miles, it's hard to tell how long those tires will actually last in the real world. Several factors, such as weight, weather, and driving conditions can affect the estimated service life of your tires. Manufacturers typically rate tires to last between 25,000 and 50,000 miles. If you aren't sure what your tires are rated for, check your BMW owner's manual for additional information. There are things you can do to help your tires last longer, such as regular tire rotations and ensuring that they are properly inflated. It's a good idea to check your tire pressures once a month, especially as seasons change. Tires wear down slowly over many years and many miles, ao it can be difficult to determine when they should be changed. Thankfully, there's a simple test that anyone can do: The Penny Test.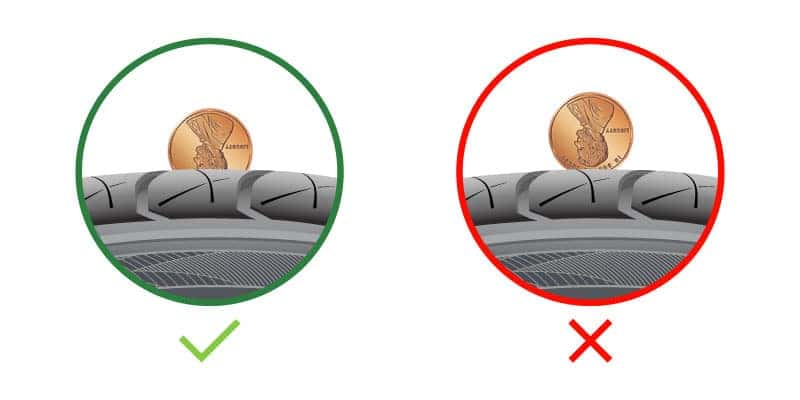 How to Perform the Penny Test
Step 1: Place a penny into the tread of your tire.
Step 2: When you place the penny into the groove, make sure that Lincoln's head is facing down.
Step 3: If you can see Lincoln's entire head, it's time to replace the tire, as the tread is no longer deep enough to provide sufficient traction and performance.

Why Does Tread Depth Matter?
Tread depth directly impacts the way your tires behave, and how well they can do their job. From cornering grip to braking performance, it's important for your tires to have sufficient tread. Simply put, the less tread depth your tires have, the less effective they are. This graphic demonstrates the impact that tread depth can have on stopping distances. It's clear that it is important to replace worn tires before they become unsafe and ineffective.
---
Why Shop at the Sewickley BMW Tire Store?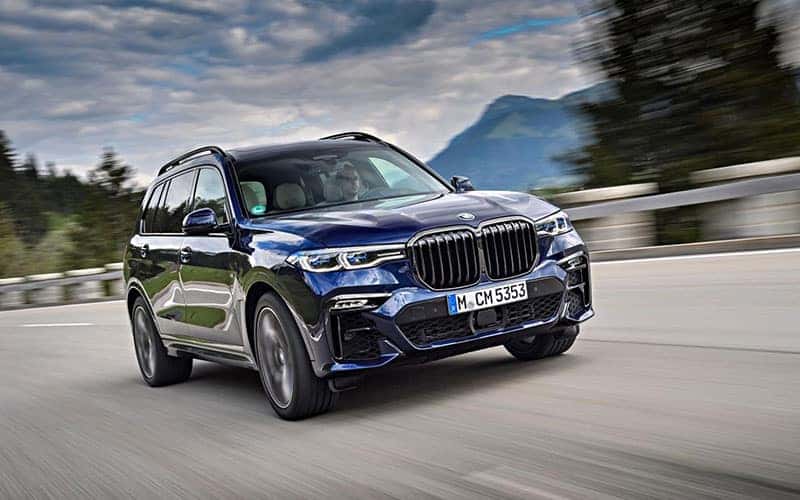 The Best Tire Brands
No matter which tires your BMW needs, the Sewickley BMW Tire Center has the right ones available for you. All of the best brands are represented on our shelves – Bridgestone, Michelin, Goodyear, Continental, Pirelli, and others. In addition to the original tires we have high-quality alternatives that will work just as well – or even better, in some cases. Keep you and your family safe with our top-notch selection of the best tire brands.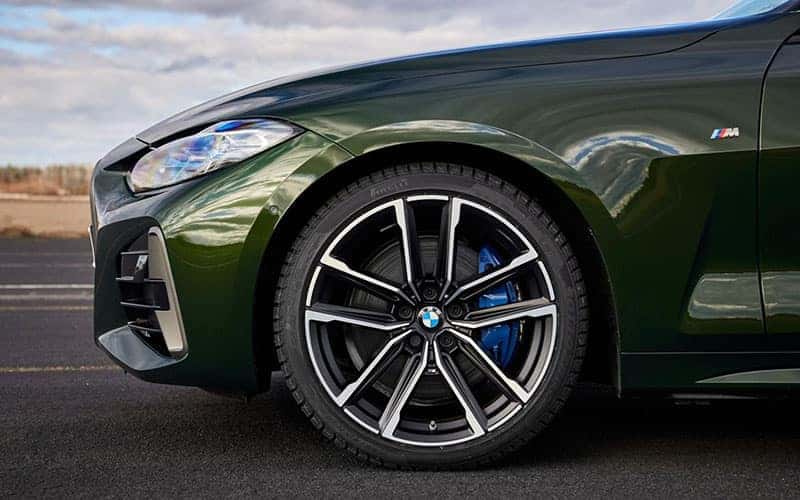 Factory Trained Technicians and Equipment
At Sewickley BMW, we pride ourselves on maintaining a state-of-the-art service center, stocked with the best tools and factory-correct parts for servicing BMWs. It's our pleasure to ensure that your BMW is treated with the care it deserves. Our factory-trained staff of technicians and advisors will ensure that your BMW is maintained at the highest possible level. Our technicians will mount and balance your tires properly, with the best equipment in the business. They will also inspect your alignment and diagnose issues that could lead to premature wear of your new tires. With fresh tires, your BMW will perform like it did the day you brought it home.
---
---