BMW Oil Change near Pittsburgh, PA

Why is it important to change the oil in your BMW?
Regular oil maintenance is one of the simplest and least expensive ways to ensure your BMW continues to operate at peak performance. Essential to extending the life of your engine, having your engine oil replaced helps keep vital internal engine components safeguarded against harmful wear and tear. Should you BMW vehicle be in need of an oil change, you can count on our team of BMW service experts at Sewickley BMW near Pittsburgh to give your vehicle the attention it deserves.
When to change the oil in your BMW?
For exact information on oil change intervals for your specific vehicle, we recommend consulting your Owner's Manual. Thanks to advancements in engine technology and high performance oils, newer BMW vehicles are often designed for 10,000 mile oil change intervals. Older BMW vehicles may require more frequent oil changes.
Refer to your Owner's Manual or speak with our knowledgeable BMW Service Advisors for an exact recommendation for your specific BMW vehicle. Another important fact to consider are that other factors can play a role in how frequently you should have your engine oil replaced. Extreme hot or cold temperatures along with your individual driving style could lead to more frequent oil changes.
How to Identify a Problem Related to Your Engine Oil
Save yourself inconvenience, headache, and money in the future by learning how to spot the signs and symptoms of an engine oil related problem. Listed below are a few of the most common symptoms that will help you determine if you have a problem related to your engine oil.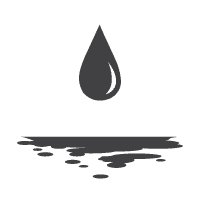 Oil Puddles or Stains Under Your BMW
If you spot a puddle or pool of fluid under your BMW, it's important not to confuse this with condensation dripping from your air conditioning system. Once you're able to confirm that there is oil which has collected under your vehicle, we recommend scheduling a service appointment as soon as possible. Common areas to inspect for leaking engine oil include the oil pan drain plug, oil pan gasket, and valve cover gasket. It's important to have this issue addressed quickly, as a loss of engine oil can cause potentially serious damage to your engine.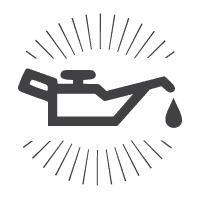 Engine Oil Warning Light is Blinking
A blinking or steady Engine Oil Warning Light appearing on your dashboard is a warning sign that your BMW is suffering from low oil pressure. In order to stay lubricated and properly protected against harmful heat and friction, your engine requires a certain amount of oil at all times. Should a blinking oil light appear on your dashboard, we advise coming safely to a stop and contact the Service Center at Sewickley BMW to address the issue. If you continue to drive with low oil pressure you risk causing serious damage to your vehicle.
Why Get Your Oil Changed at Sewickley BMW
Sewickley BMW is here to help you keep your vehicle running like the day it was new by using factory-recommended engine oil and oil filters designed specifically for your BMW vehicle. Our team of expert factory-trained BMW technicians will inspect your engine for any oil-related issues. In the event there is a problem, our service team will provide you with their findings along with recommendations and advice for getting the most out of your engine.